The story behind Vendela Rose Floral Design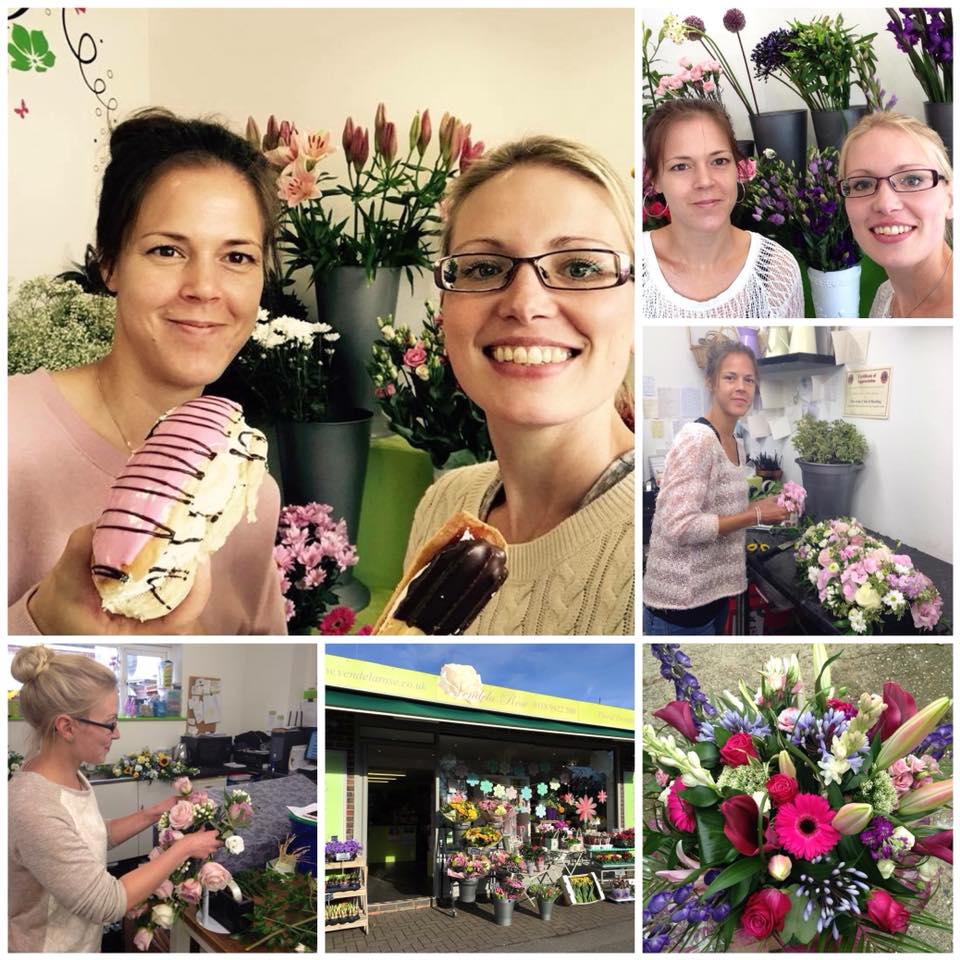 Vendela Rose Floral Design has been established since 2010 and is the brainwave of dynamic duo, Sara and Caroline. Both talented florists with a passion for modern flower designs, imaginative floral creations and over 24 years' of experience between them, the pair decided to branch out and open their very own florist shop in Tilehurst village just outside of Reading.
As joint business partners, Sara and Caroline work side by side running their unique flower shop – everything from hand conditioning a new delivery of stems at 5am, creating bespoke bouquets and grand event flowers, deep cleaning buckets, and chatting to customers who pop in for some friendly flower advice.
Sara and Caroline are immensely proud of Vendela Rose Floral Design, and all their hard work has paid off as the business has been blooming since 2010. Vendela Rose has an outstanding reputation in Tilehurst and throughout Berkshire for their strong branding, exceptional level of customer care and bespoke flowers.
Sara
Local girl Sara was born and raised in Tilehurst village, so has always had a close connection with the area. From a very young age, Sara had a passion for nature, eye for design and fascinated with flowers. It was a natural progression after school to follow her dream and enrol at her local collage on a floristry course. Whilst studying Sara also worked part time in a local florist shop, learning tricks of the trade and invaluable hands on experience. After gaining her NVQ Level 2 in Floristry, she progressed to working full time in the florist shop she trained in.
After a few years working alongside expert floral designers, learning new trade techniques and evolving her own floral style, Sara by luck met Caroline through the floristry network.
Caroline
As a little girl Caroline loved arts and crafts, and was surrounded by flowers and plants growing up. Going on to utilise her artistic flair and passion for creativity, Caroline studied Art and Graphics at collage. Moving to one of the Channel Islands Guernsey in her 20's, Caroline by chance came across a job in the village florist shop, and never looked back! She was bench trained by a highly qualified designer from Latvia and loved every minute – combining her creative skills and green fingered passion.
In 2010 Caroline made the move back to Berkshire, and after meeting Sara the pair set up Vendela Rose Floral Design in Tilehurst village.